The Virginia Submetering Statute for Multifamily Properties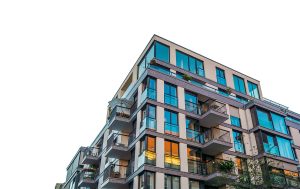 Submetering is the best tool for efficient water management and fair utility billing in multifamily properties. In Virginia, water submetering is regulated by the Virginia Submetering Statute, which outlines the legal framework and responsibilities for property owners. Property owners should partner with a submetering company like NES to avoid any potential liability.
Overview of the Virginia Submetering Statute
The Virginia Submetering Statute (Code of Virginia § 55.1-1212) governs the submetering and allocation of water and sewer charges in multifamily properties. The statute outlines the requirements for system installation, billing practices, maintenance, and resident disclosures, ensuring fair and transparent allocation of utility costs.
System Installation and Compliance
The Virginia Submetering Statute mandates that submetering systems must be installed and maintained in compliance with state and local regulations. Property owners must ensure that all submeters meet appropriate accuracy standards and obtain necessary permits for system installation.
Billing Practices and Resident Rights
Under the Virginia Submetering Statute, property owners are required to follow specific billing practices, which include:
Providing residents with a clear and itemized bill reflecting their actual water consumption, service fees, and any additional charges

Ensuring that submetered water rates do not exceed the rates charged by the local water utility

Offering residents the option to dispute their water bill within a specific timeframe
The statute also outlines residents' rights, including the right to request verification of their submeter's accuracy and access their water usage history.
NES: A Trusted Partner for Virginia Submetering Solutions
NES has established itself as a leader in providing water submetering solutions for thousands of multifamily units in Virginia, offering comprehensive services that comply with the Virginia Submetering Statute. By partnering with NES, property owners can benefit from:
Expert system design and installation services that ensure compliance with state and local regulations

Accurate and transparent billing services that adhere to the requirements of the Virginia Submetering Statute

Access to a user-friendly online portal for real-time monitoring and management of water usage data

Prompt and professional customer support through NES's bilingual, in-house customer service team
Understanding and adhering to the Virginia Submetering Statute is essential for property owners and managers looking to implement water submetering systems in multifamily properties. By partnering with NES, you can ensure a successful submetering strategy that benefits both property owners and residents, while remaining compliant with state regulations.
Get a FREE quote and learn how much you could save by Submetering.
We will contact you within 1 business day via your preferred method of communication.