Texas Submetering Laws for Multifamily Properties: A Comprehensive Guide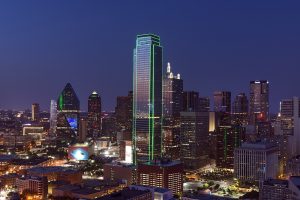 As water rates continue to increase, many property owners are turning to submetering as a solution to reduce water usage, minimize water costs, and promote conservation. Property owners of multifamily properties in Texas need to become well-versed in Texas submetering laws to maintain compliance and prevent possible penalties if they are submetering without a company like NES.
1. Texas Submetering Laws: An Overview
The Texas Public Utility Commission (PUC), the controlling government entity on water submetering, has a set of guidelines that must be followed if you submeter your property. These rules encompass various parts of the submetering process including design, installation, billing, and maintenance. The main legal framework governing water submetering in Texas is outlined in the Texas Utilities Code, Title 2, Subtitle A, Chapter 13, Subchapter B.
2. Compliant System Design and Installation
According to Texas state regulations, submetering systems must meet certain design and installation requirements. These requirements involve obtaining the necessary permits and verifying that all submeters have undergone testing, calibration, and meet the accuracy specifications set forth by the American Water Works Association (AWWA) standards.
3. Billing Practices
Texas submetering laws mandate specific billing practices for multifamily properties. These requirements include:
Providing residents with a clear and itemized bill that includes their actual water consumption, service fees, and any additional charges

Ensuring that submetered water rates do not exceed the rates charged by the local water utility

Offering residents the option to dispute their water bill within a specific timeframe
Property owners are also required to maintain billing records for a minimum of two years and make these records available for inspection by the PUC if requested.
4. Maintenance and Repairs
Under Texas submetering laws, property owners are responsible for maintaining their submetering systems in good working condition. This includes regular inspections, repairs, and system upgrades as needed. In the event of a malfunction or inaccurate reading, the property owner or manager must take prompt action to resolve the issue and adjust the tenant's bill accordingly.
5. Disclosure and Tenant Rights
Property owners are required to provide residents with a written disclosure of the submetering system, including information about how their water usage is measured and billed. Additionally, Texas submetering laws protect resident's rights to:
Request verification of their submeter's accuracy

Access their water usage history

Dispute their water bill and request a hearing with the property owner or manager
Compliance with Texas submetering laws is essential for property owners looking to implement water submetering systems in multifamily properties. By understanding and adhering to these regulations, you can ensure a successful submetering strategy that benefits both property owners and residents.
NES: Your Trusted Submetering Partner in Texas Since 1988
National Exemption Service (NES) is a family-owned and operated business with a long-standing commitment to providing exceptional submetering solutions in Texas since 1988. With the evolution of the submetering industry, NES has consistently stayed at the forefront. NES now offers cutting-edge wireless metering technology that offers daily usage reports for more accurate water management.
NES sets itself apart from competitors by offering competitively priced meter sales or leasing options, which is rare in the submetering sector. The dedication to customer satisfaction is reflected in the comprehensive warranty available to property owners, which can cover mechanical issues related to the meter.
Recognizing the need for convenience and accessibility in today's fast-paced world, NES has developed a user-friendly online portal that allows tenants to pay their bills seamlessly at any time and set up autopay options. To further enhance customer support, our in-house customer service department is bilingual, ensuring clear communication and timely assistance for all tenants' inquiries.
Choose NES as your trusted submetering partner in Texas for a reliable and cost-effective solution tailored to your multifamily property's needs.
Get a Free Submetering Quote Now!
Ask about our submetering financing which allows you to purchase and install submeters without a huge initial investment.