Submetering Water: A Comprehensive Guide for Apartments, Condominiums, and Mobile Home Parks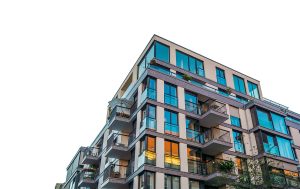 Submetering water in apartments, condominiums, and mobile home parks offers numerous benefits for property owners, managers, and residents. Effective water management is essential for reducing water expenses, promoting conservation, and implementing utility cost allocation in residential properties.
Understanding Water Submetering
Water submetering involves installing individual meters for each unit within a property to measure actual water consumption and billing each resident for their usage. This approach allows each resident to pay for their water usage which encourages significant usage reductions.
Benefits of Water Submetering
Water submetering offers several advantages for property owners, managers, and residents, including:
Encouraging water conservation: By charging residents based on their actual water consumption, submetering incentivizes responsible water use and conservation.

Fair utility cost allocation: Submetering ensures that residents only pay for the water they consume, promoting equitable billing practices.

Detecting leaks and inefficiencies: Daily monitoring of water usage data allows property managers to identify and fix water leaks, reducing waste and maintenance costs.
Submetering Water in Different Property Types
While water submetering offers similar benefits across all property types, the installation and management process may differ slightly for apartments, condominiums, and mobile home parks:
Apartments: Submetering is often implemented during construction or renovation, with meters installed within individual units or at designated locations within the property.

Condominiums: In condominiums, the installation process may require coordination with homeowner associations (HOAs) to ensure compliance with building regulations and bylaws.

Mobile Home Parks: Water submetering in mobile home parks often involves retrofitting existing water systems
NES: Your Go-to Water Submetering Provider
NES has been a trusted leader in the submetering industry for over three decades, offering comprehensive water submetering solutions for apartments, condominiums, and mobile home parks. By partnering with NES, you can expect:
Expert system design and installation services that ensure compliance with local regulations

Accurate and transparent billing services that adhere to industry standards

Access to a user-friendly online portal for real-time monitoring and management of water usage data

Prompt and professional customer support through NES's bilingual, in-house customer service team
Water submetering is a practical solution for promoting water conservation and equitable utility cost allocation in apartments, condominiums, and mobile home parks. By partnering with NES, property owners, and managers can implement effective, compliant submetering strategies that benefit both their properties and residents.
Get a FREE quote and learn how much you could save by Submetering.
We will contact you within 1 business day via your preferred method of communication.