Submetering Systems: The Key to Cost Savings in Multifamily Properties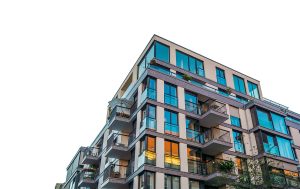 As utility costs continue to rise, property managers and owners are increasingly turning to NES submetering systems to help control expenses and improve their bottom line. Submetering systems, which allow for the measurement and billing of individual units within a multifamily property, will reduce utility costs by transferring the financial responsibility of utility consumption to the residents.
NES is a leading provider of submetering systems for multifamily properties, offering electric, gas, and water submetering services. Property managers can either have their maintenance team install the wireless submetering equipment or have NES handle it. The equipment can usually be installed and the resident billing implemented within 90 days.
The benefits of submetering systems are numerous. First and foremost, they provide cost savings for both property owners and residents. By accurately measuring usage and billing each resident accordingly, property owners will recover utility expenses and reduce the overall cost of utilities for the property. This will lead to lower, more competitive rents which will help occupancy and the reduced bottom-line costs will increase property values and profitability.
For residents, submetering systems provide a clear incentive to reduce energy consumption. When residents are aware of their usage and the associated costs, they are more likely to make conscious decisions to reduce consumption. This will lead to lower utility bills and greater utility efficiency within the property.
NES is a leading submetering company in the United States. NES offers a full range of submetering services, including installation, equipment maintenance, and billing services. Our team will work closely with property managers and owners to provide you with tailored solutions that meet the specific needs of each property. NES can even finance the submetering equipment and installation to maintain your property's cash flow. NES also offers MyReads, a daily leak detection system, and Utility Bill Pay.
Do you own or manage a multifamily property with 100 or more units?
Get a FREE quote and learn how much you could save by Submetering.
We will contact you within 1 business day via your preferred method of communication.