Submetering Solutions: Water Management for Apartments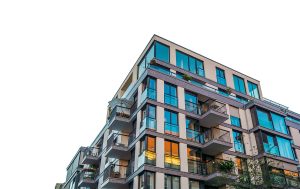 Water is one of the most precious resources we have, and managing it effectively is critical for both environmental and financial reasons. Apartment owners know that water is the most expensive utility for a property. NES has a turn-key submetering solution that will reduce your water bill to a fraction of what it is now.
NES is a leader in submetering solutions and offers a wide range of services to help property owners reduce water expenses for their property. Medium to large multifamily properties should take advantage of state-of-the-art equipment and technology to accurately measure water usage, identify leaks, and incentivize residents to reduce their consumption.
Daily Leak Notification System: Game-Changing Technology
One of the most innovative submetering solutions offered by NES is the MyReads daily leak notification system. This technology allows 24/7 monitoring of submetering data which can detect leaks and alert property managers, maintenance managers, and residents to potential issues before they become major problems.
By identifying leaks early on, property managers will save hundreds or even thousands of dollars in water costs. Additionally, residents will appreciate the prompt attention to leaks, which will help reduce property damage and a resident's high water bill.
Utility Bill Pay: A Convenient and Easy Solution
Another valuable solution offered by NES is Utility Bill Pay. This service allows property owners or managers to pay all of their utility bills through one convenient online platform. This will save time and reduce administrative overhead, making it easier to manage all utility costs. Utility Bill Pay also reduces the risk of late payments and associated fees.
Water Submetering: A Key to Reducing Consumption
At the heart of NES's submetering solutions is water submetering. Water submeters allow property managers to accurately measure and bill water usage in individual units, which incentivizes residents to reduce their consumption and promote greater sustainability.
By measuring usage and billing residents accordingly, water submetering will reduce overall water usage and costs for multifamily properties. Additionally, this technology will help identify leaks and other issues that may be contributing to excessive water consumption.
NES Submetering solutions are the key to reducing water usage and costs in multifamily properties. NES offers a wide range of innovative technologies and services, including the MyReads daily leak notification system and Utility Bill Pay, to help property owners and managers manage their water and utility costs more effectively.
Do you own or manage a multifamily property with 100 or more units?
Get a FREE quote and learn how much you could save by Submetering.
We will contact you within 1 business day via your preferred method of communication.