Submetering Multifamily Properties in Atlanta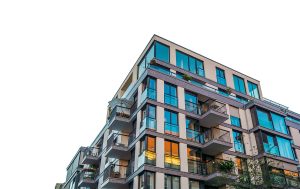 The city of Atlanta is a growing city, attracting thousands of new residents every year. With an increasing number of multifamily properties being built to accommodate this population growth, utility management has become a top priority. Submetering is the perfect solution for efficient and fair utility distribution and NES is leading the way in revolutionizing the industry in Atlanta. Learn about the benefits of submetering multifamily properties and how NES is serving the local community.
What is Submetering and Why is it Important for Multifamily Properties in Atlanta?
Submetering is the practice of installing individual meters for each unit within a multifamily property, allowing property owners and managers to accurately bill residents for their respective utility usage. This system promotes fair billing and encourages residents to be more mindful of their consumption. Atlanta, with its booming real estate market and growing population, is an ideal location for submetering implementation.
Benefits of Submetering for Multifamily Properties in Atlanta
Fair Utility Billing: Submetering ensures that residents are only billed for the utilities they actually use, eliminating the need for estimations and promoting fairness among residents.

Utility Conservation: By making residents accountable for their own utility usage, submetering encourages them to adopt utility-efficient habits and reduce wastage.

Lower Operating Costs: Property owners and managers can expect lower operating costs as residents take responsibility for their own utility usage, reducing the overall demand for the property's utility systems.

Increased Property Value: Implementing submetering can boost a property's value, making it more attractive to potential buyers and investors.
NES: Pioneering Submetering Solutions in Atlanta
NES, a leading provider of submetering solutions, is dedicated to helping Atlanta's multifamily property owners and managers optimize their utility management. NES offers a range of services, including:
System Design and Installation: NES provides comprehensive submetering system design and installation, ensuring a seamless and hassle-free experience for property owners and managers.

Billing Services: NES offers accurate, reliable, and secure billing services, handling all aspects of resident billing to save property owners and managers time and effort.

Maintenance and Support: NES ensures the submetering system remains in optimal working condition with routine maintenance and prompt support for any issues.

Compliance and Reporting: NES stays up-to-date with the latest industry regulations and provides detailed reporting to help property owners and managers maintain compliance.
As Atlanta's multifamily property market continues to grow, efficient and fair utility management becomes increasingly crucial. Submetering is the key to achieving this, and NES is paving the way for a more sustainable and equitable future for the city's residents. By implementing submetering solutions, multifamily property owners and managers will see reduced operating costs, increased property values, and more satisfied residents.
Get a FREE quote and learn how much you could save by Submetering.
We will contact you within 1 business day via your preferred method of communication.