Reduce Water Usage and Save Money with NES's Customized Water Submetering Solutions in Dallas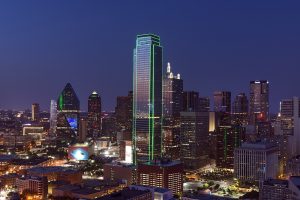 Water submetering has gained popularity among Dallas property owners looking to cut utility expenses and boost energy efficiency. Instead of dividing the total water bill equally via RUBS, water submetering allows property owners to track water usage per unit and charge residents accordingly.
NES offers tailored water submetering solutions that meet the specific needs of Dallas property owners. NES technology lets property owners track individual water usage per unit and pinpoint high-usage areas for conservation and water management.
NES provides installation, maintenance, and billing services for water submetering. The service allows property owners to cut water usage and costs while enabling water conservation by encouraging residents to conserve.
Water submetering offers significant savings on water bills for both property owners and residents, compared to traditional water billing methods. NES's technology offers an advanced submetering solution that promotes energy efficiency and reduces water usage.
NES's customer-centric team assists property owners throughout the water submetering process, from installation to billing. With NES's tailored water submetering solutions, Dallas property owners can cut water usage and reduce expenses.
What type of real estate is Submetered?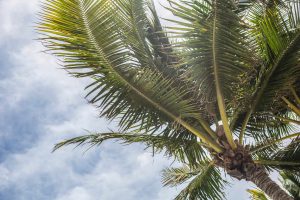 NES offers submetering and RUBS services for all types of real estate in Dallas, including new construction and existing properties. NES caters to a range of property types; such as apartment communities, mobile home parks, townhomes, condominiums, and shopping centers. NES specializes in submetering for multifamily properties with 100 or more units.
What is RUBS and how can it help properties that can't be metered?
RUBS is an acronym for Ratio Utility Billing System. RUBS is an alternative billing solution that allocates utility costs for water/sewer, gas, and electricity using formulas when submetering isn't possible or when there are other investment priorities. NES offers various RUBS options and will recommend the most appropriate one for your goals.
The Significance of Submetering Regulations
Staying up-to-date with submetering regulations is crucial for property owners who plan to submeter their multifamily properties. The laws and regulations regarding submetering multi-family properties can change frequently, and it's essential to stay abreast of the latest updates. Each town in Dallas and the surrounding areas may have its own submetering regulations.
NES, one of the largest submetering companies in the USA, emphasizes compliance with submetering regulations. NES President & Owner is also a voluntary board member of the Utility Management & Conservation Association, which keeps the company informed about best practices in the industry. NES provides submetering services to real estate properties in Dallas and across the United States, ensuring that property owners are up-to-date with the latest submetering regulations.
6 Considerations When Choosing a Water Submetering Company
Selecting a submetering company that meets your needs is critical when it comes to managing commercial or residential properties. Here are six factors to consider: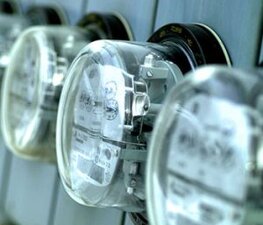 Knowledge of local laws and regulations in Dallas regarding submetering

History of the submetering company and ownership

Type of meters provided by the submetering company

Fair cost of meters (watch out for markups of over 50%)

Warranty length for meters

24/7 automatic leak detection capabilities

Convenient payment portal and autopay options for tenants
By evaluating these factors, property owners can choose a submetering company that provides the best solutions for their properties while ensuring compliance with local regulations.
NES: A Brief Overview
National Exemption Service (NES) is a family-owned and operated company that has been serving customers since 1988. The submetering industry has evolved considerably since the 1980s, with advanced wireless meters that provide daily usage reports. NES offers landlords an available warranty that covers all mechanical issues related to the meter.
NES stands out from competitors by selling or leasing meters almost at cost, which is uncommon in the submetering industry. Additionally, NES has a modern online portal that allows tenants to pay their bills at any time, set up autopay, as well as a bilingual in-house customer service department to assist tenants with their inquiries.
Take Control of Your Multifamily Property Utility Costs Today!
If you own or manage a multifamily property with 100 or more units, it's time to consider submetering. You could save a significant amount on your utility costs.
Get a free, no-obligation bid from NES,

a leading submetering company, to find out how much you could save. Our team will contact you within one business day using your preferred method of communication.
Don't wait – take control of your utility costs today!