Optimize Your Multifamily Property's Water Usage with NES's Submetering Strategy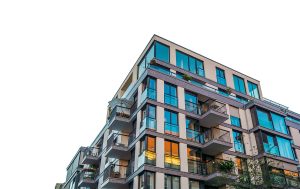 As water rates continue to increase, property owners are seeking innovative methods to minimize water usage, reduce costs, and promote conservation. One proven method to achieve these goals is through submetering. NES (National Exemption Service) has emerged as a leader in water submetering solutions for multifamily properties. Our comprehensive submetering strategy ensures efficient water management, cost savings, and conservation.
Why Choose NES for Your Submetering Needs?
NES has been submetering since 1988 and has pioneered water submetering for multifamily properties. Our team is experienced in the design, installation, and management of water submetering systems that are tailored to meet the unique requirements of each property. Our submetering strategy includes the following key components:
Customized System Design and Installation

We understand that every property is different. Our team will design and install submetering systems tailored to your specific needs. We take into consideration factors such as property size, number of units, number of buildings, and existing infrastructure to implement the best system with the highest reliability.

Accurate and Reliable Metering Technology

Accuracy and reliability in our submetering systems are key. Our meters are tested and calibrated to ensure precise readings. NES only uses non-proprietary meters that do not require you to use NES software for the life of your meters.

Comprehensive Billing and Reporting Services

Our advanced software platform enables us to provide accurate and timely billing services for your residents. The detailed reports generated by our system help track water consumption patterns and identify potential leaks which can help your team reduce unhappy residents.

Ongoing Maintenance and Support

NES offers ongoing maintenance and support for our submetering systems. Our team is available to address any issues that may arise, which will maximize the ROI for the submetering system.
The Benefits of NES's Submetering Strategy
Implementing NES's submetering strategy at your multifamily property offers numerous benefits, including:
Cost Savings: Submetering allows for the allocation of water costs based on actual usage, encouraging responsible consumption and reducing overall costs for property owners and residents.

Water Conservation: Submetering promotes awareness and encourages conservation efforts, helping to reduce the property's overall water usage.

Increased Property Value: A well-designed and implemented submetering system will increase the property's cash flow, thus, increasing the value of the property.

Regulatory Compliance: NES submetering systems are designed to comply with local and state regulations
NES's comprehensive submetering strategy offers a proven solution for optimizing water usage, reducing costs, and promoting conservation in multifamily properties. To learn more about how we can help you implement a submetering system tailored to your property's needs, get a free quote below.
Do you own or manage a multifamily property with 100 or more units?
Get a FREE quote and learn how much you could save by Submetering.
We will contact you within 1 business day via your preferred method of communication.