Nationwide Multi-family Water Management Solutions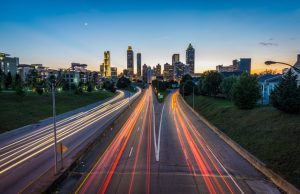 In the world of multi-family properties, effective water management is vital for both property owners and residents. NES has been an industry leader since 1968, offering comprehensive water management services, including submetering and RUBS billing. NES has a commitment to customer service and an experienced team of professionals which allows an easy transition to Submetering or RUBS.
Submetering: The Key to Efficient Water Management
Submetering involves installing individual meters for each unit within a multi-family property to accurately measure and bill each resident's water, gas, or electric use. Submetering has been proven to reduce consumption and save money. Typical savings of 15-40% on water utility costs should be expected. NES has conducted various case studies, demonstrating significant water savings and reduced water bills for residents in both condominium, apartment, and mobile home communities.
Why Choose NES for Your Multi-family Water Management Needs?
NES has over 50 years of experience and the expertise and capabilities to handle any project size. Here's why NES stands out as the top choice for multi-family water management services:
Comprehensive Utility Management: NES offers a complete solution, including installation, billing, collections, repairs, and compliance, all handled in-house.

In-house Bilingual Customer Support: NES's bilingual call center ensures that residents and property managers receive prompt, professional assistance.

Extended Submeter Warranties: NES can provide extended warranties covering all mechanical issues related to the meter.

Non-proprietary Submeters: NES offers non-proprietary meters, giving property managers flexibility and control over their systems.

Online Payment Options & Autopay: NES provides online tools for managers and residents, as well as a variety of payment methods and autopay options.
RUBS Billing: An Alternative Solution for Water Management
In cases where submetering may not be feasible, NES also offers Ratio Utility Billing Systems (RUBS) as an alternative solution. RUBS billing allocates utility costs among residents based on factors such as unit size or occupancy. This method still promotes fair billing and reduces utility usage dramatically since residents pay for their consumption.
Partner with NES for a Sustainable Future
As a family-owned, American-operated company, NES operates with integrity and transparency. By choosing NES for your multi-family water management needs, you'll benefit from reduced operating costs, increased property values, and satisfied residents. With NES's submetering and RUBS billing solutions, you can confidently manage your property's utilities and contribute to a sustainable future.
Get started with NES today and request a quote to discover how their multi-family water management services can revolutionize your property.
Get a FREE quote and learn how much you could save by Submetering.
We will contact you within 1 business day via your preferred method of communication.