Water Submetering Laws in Georgia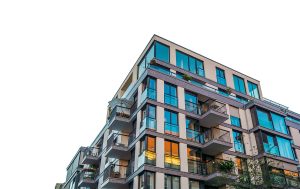 Water Submetering Laws in Georgia play a crucial role in shaping the way multifamily properties manage their utility usage. In the Peach State, the regulatory framework is designed to encourage fairness, transparency, and sustainability in utility distribution. As submetering continues to gain traction in Atlanta and throughout Georgia, it is essential for property owners and managers to understand and comply with these regulations to ensure a smooth and efficient utility management process.
Georgia's water submetering laws and regulations include:
Mandatory Submetering: State regulations require that submetering systems be installed in all new multifamily buildings and encourage the retrofitting of existing properties.

Accuracy and Reliability Standards: Submetering systems must meet specific accuracy and reliability standards, ensuring that residents are billed fairly and accurately for their water consumption.

Transparent Billing: Property owners and managers must provide residents with clear and transparent billing information, enabling them to understand their usage and costs.

Compliance with State and Local Codes: Submetering systems must adhere to state and local building codes and regulations to ensure safe and efficient utility management.
It is important to note that regulations may be subject to change, and staying updated on the most current laws is crucial for multifamily property owners and managers. NES is committed to providing the latest information and guidance on water submetering laws in Georgia. To confirm the most current laws and regulations before implementing a submetering system, contact NES for a free consultation and expert assistance.
Get a FREE quote and learn how much you could save by Submetering.
We will contact you within 1 business day via your preferred method of communication.